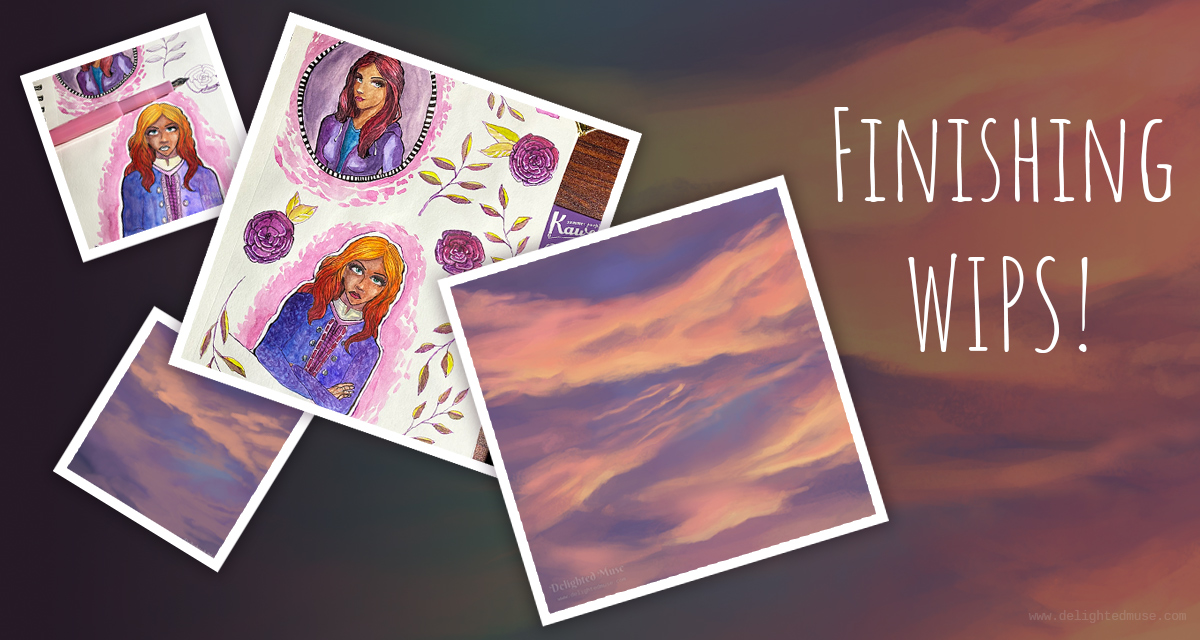 I had two works in progress hanging out there from this week – the sunset clouds digital painting (from Thursday's post) and then the current sketchbook page (from yesterday). Even if I'm not practicing new ideas, I'm glad I used some time today to finish both of these up. It's satisfying to consider drawings or paintings finished before moving on to a different study. No nagging lose threads!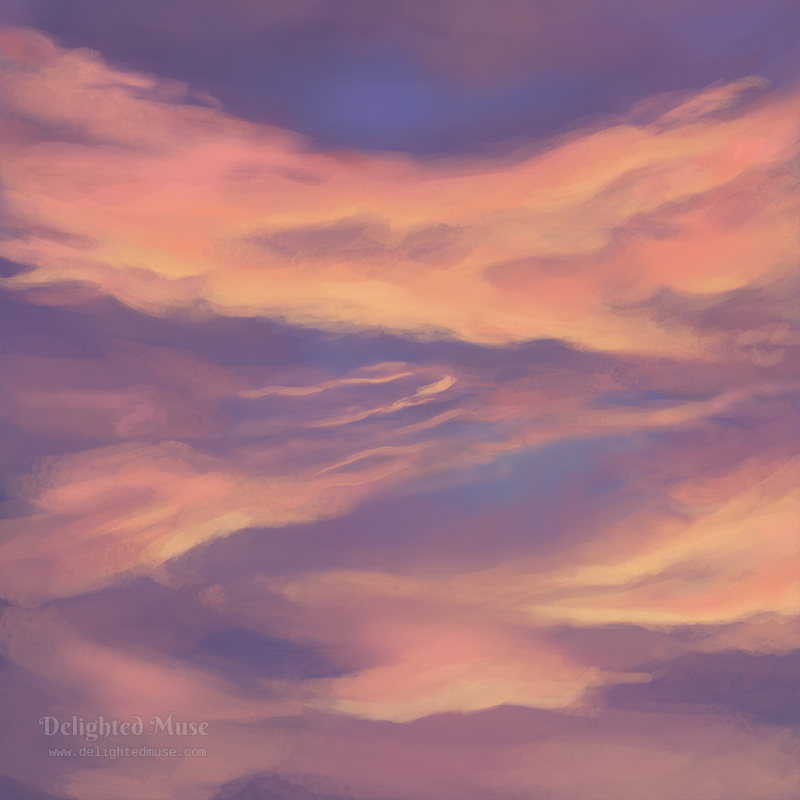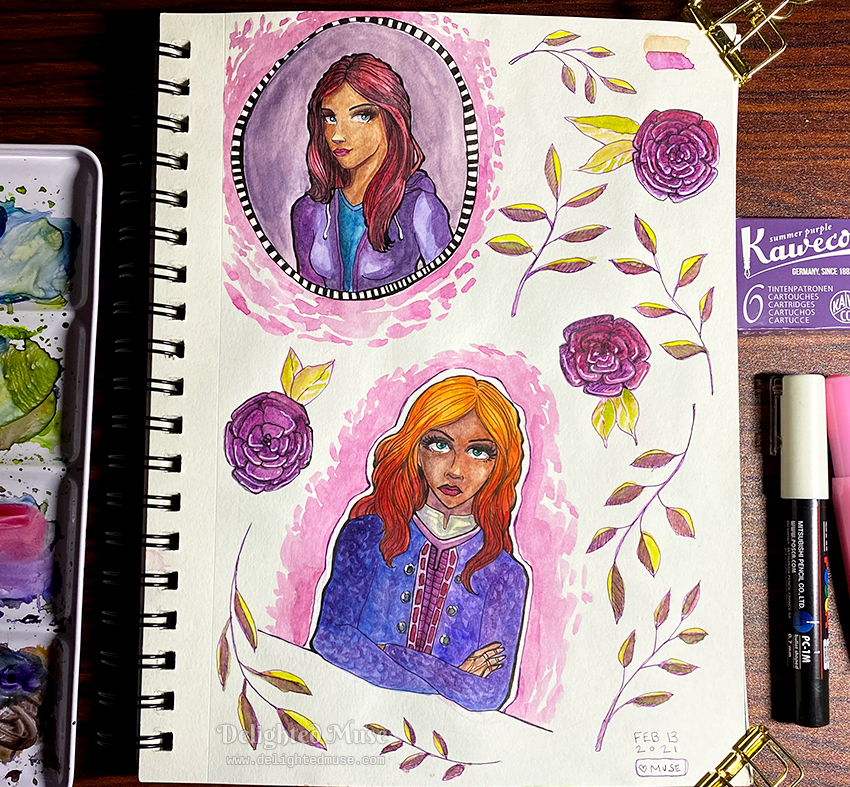 Regrettably finishing a sketchbook page later at night meant missing out on natural sunlight. Harsh shadows from the desk light, oh joy >_>.
I'm really liking my new fountain pen, as well as the purple ink cartridges! Very fun to blend them with water and with watercolor paint. And I tried out using my white Posca paint pen for the first time, even though I bought it at the beginning of last year… It was a lot of fun to use, adding little dots and highlights to the purple flower petals.
Today was fairly busy – I ran a D&D game from 1-4pm, which seemed to go well, even if I'm still learning Fantasy Ground's DM tools and how to make maps. I'm hoping to prep some possible random encounter maps a bit better before we play again in two weeks.
After game, Ricky and I went out in the like -20 degree wind chill to shovel snow. Booo, not enjoyable. But, hey, it's done!
Then we had these "Simple Truth" (the Kroger brand) meatless chicken tenders for dinner and…ugh. The texture is so close to real meat. This is not a good thing in my view. I'm a vegetarian mostly for the (hopefully) positive impact to the environment. I feel morally fine to eat animals from conscious sources – like farmers who have free range cattle. It's just the factory farms that I don't want to support. But honestly, even if I were buying from free range sources, meat texture grosses me out and I will hard pass on it. (and also, humans are weird and it's easier to just be all or nothing on whether you eat something, so that if someone offers you their cooking, you aren't offending them personally? That and I'm pretty sure if I had meat after 13 years of being veg, my stomach would be unhappy with me.) Anyway – I like MorningStar's vegetarian "Chik'n nuggets" much better – at least they clearly have a soy texture *laugh*. MorningStar and Tofurky all the way! (and, ya know, just like beans and quinoa and veggies that have protein ;p)
I made the Simple Truth one's palatable by adding lots of romaine lettuce into a wrap sandwich and drowning out the texture with jalapeño olives and onions. 😛
Feeling annoyed tonight because my internet kept constantly dropping out while I was painting – I couldn't finish watching the last 5 minutes of Critical Role >:( It took a restart of my PC, but just grrrr. Now to go get ready for bed.
'Til next time.