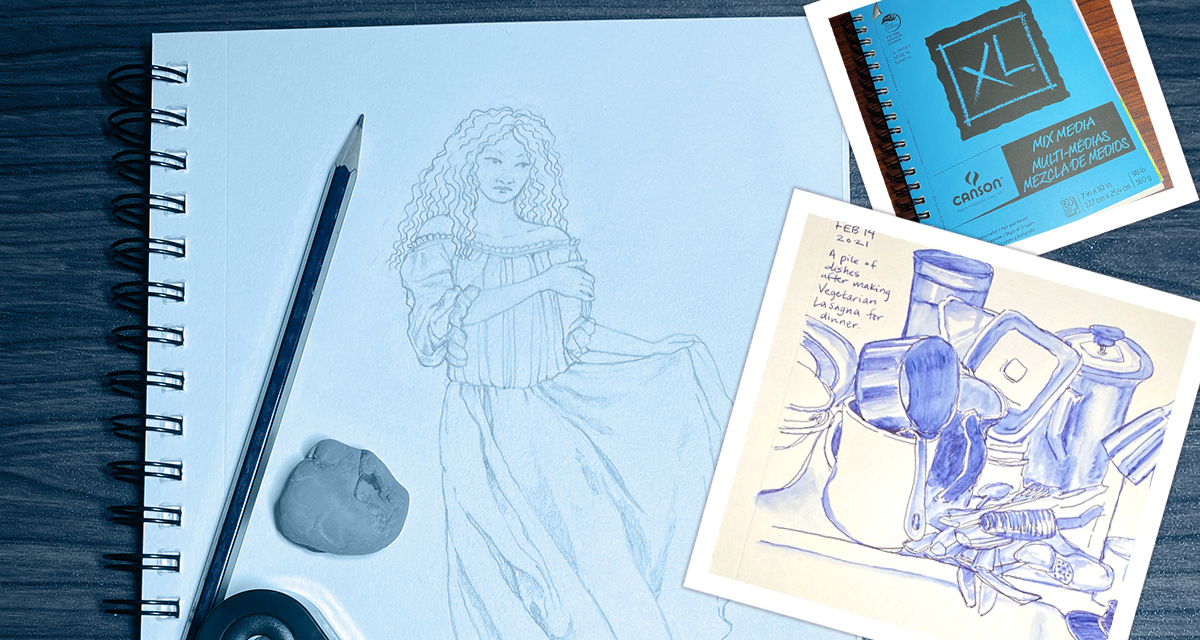 Today I made vegetarian lasagna for dinner – and while it was in the oven I sketched my dishes pile. It made for a fun contour line study, with lots of overlapping forms. I've been reading An Illustrated Life, hoping to inspire myself to let go more in my sketchbooks and draw whatever might spark my interest, no matter how banal or humble. So dishes pile it is!
I used a Lamy fountain pen and blue ink, then brushed over many of the lines with a water brush to create shadows. Non-waterproof ink used to annoy me so much – because you can't go over it with watercolor or Copic markers without bleeding the ink. But, if you're intention is to feather the ink out, it's pretty neat!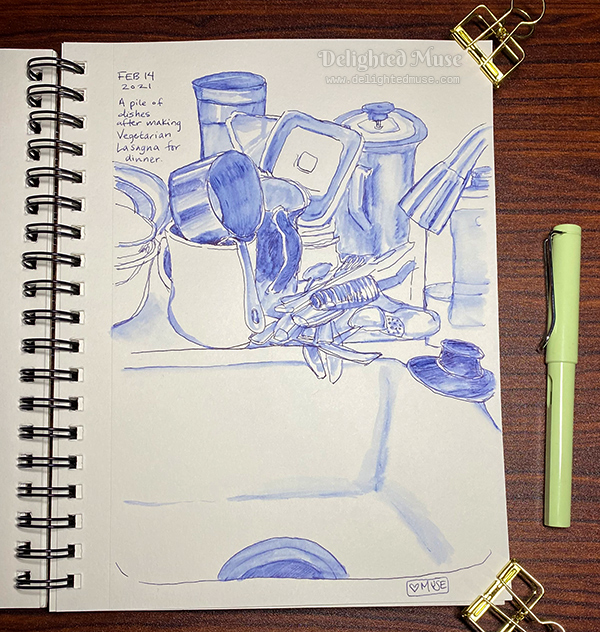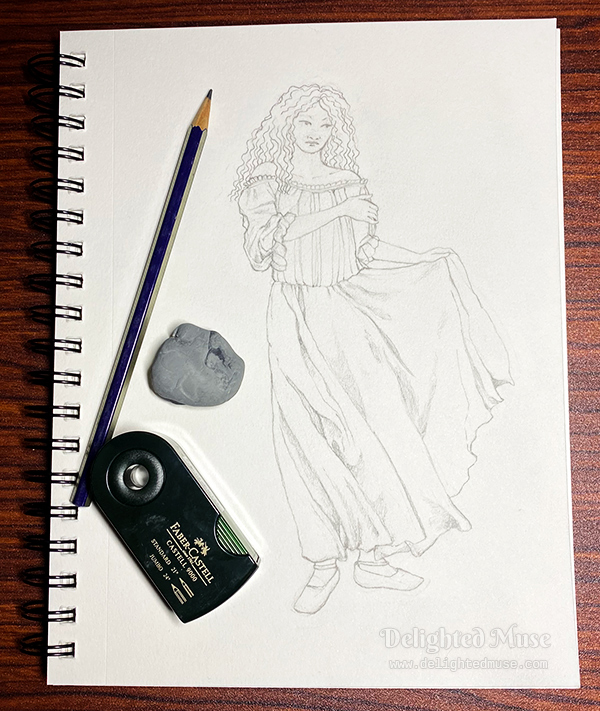 The above drawing I just finished a bit ago – I was hoping to have time to watercolor paint it, but I have too many other tasks on my to-do list. I think I stopped at a good place – maybe tomorrow I'll adjust the under sketch a bit, before I paint and ink the drawing. I used a couple Pexels references photos – one for the skirt (but flipped in Photoshop) and another for the shoulders and right arm. Drawing folds of cloth is so serene – maybe I can do a whole series.
Last night after posting here, I talked Ricky into watching the first episode of Jonathan Strange and Mr. Norrell with me – I watched it a while back (and admittedly spoiled it for myself and ended up not watching through the whole series…). Tonight I'm hoping we can watch episode two. But I also need to order groceries online. Gah, where does the day go?
'Til next time.