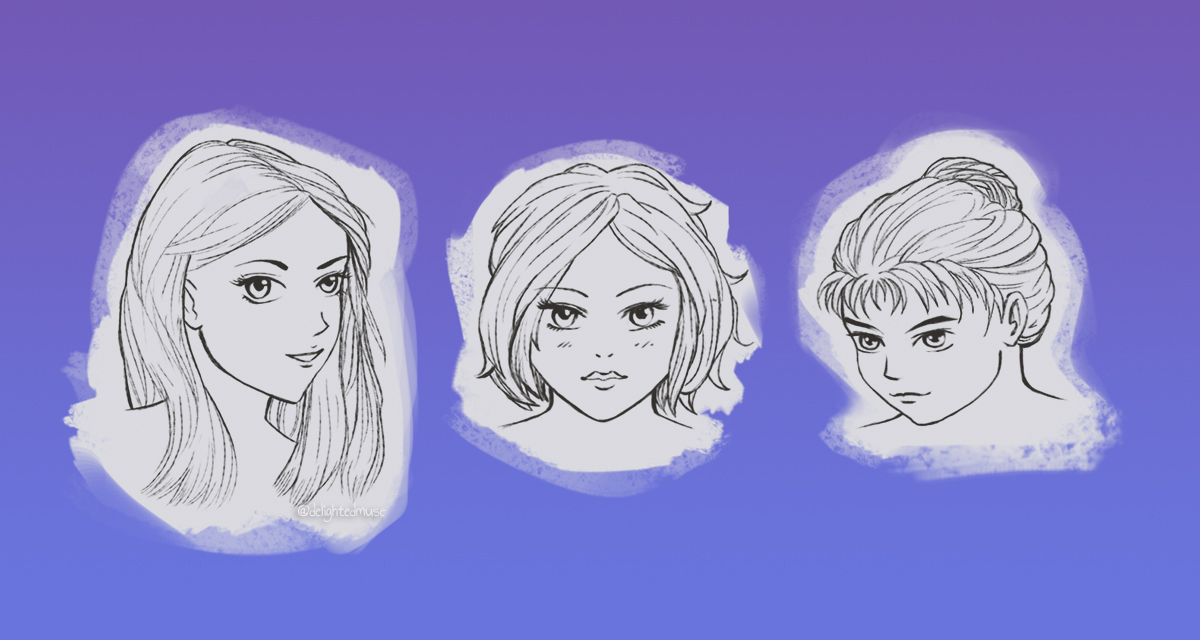 Today was mostly cramming to get ready in the morning for dungeon mastering a D&D game in the afternoon. Which I hope went well – first sessions are so hard! I spent time sketching from about 7pm-9pm, and decided to practice more manga-style faces.
The angles are tough to pull off – like tilting the head down. Maybe tomorrow I can put in more practice on just the planes of the head and practice the shapes of the head and torso, without adding any features. I do like the style of the eyes on the left and middle faces below. And the hair was fun for all three. Well, except bangs. Bangs always seem like a fun idea and then I feel like I have trouble drawing them.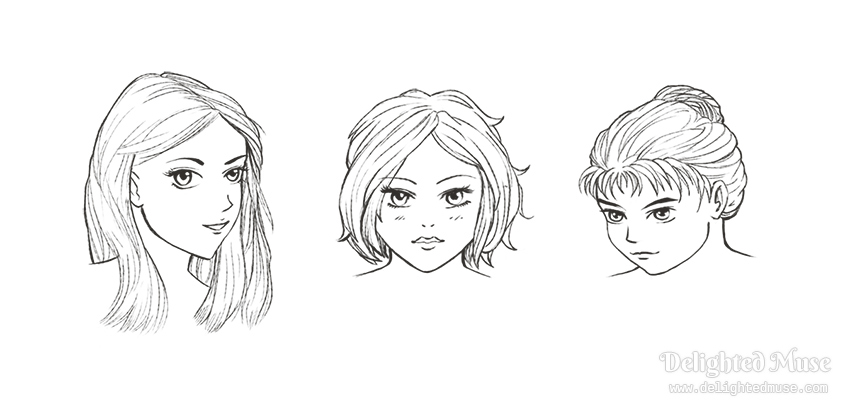 Tomorrow is weekly chores/house cleaning in the morning, and then hopefully a good while on art in the afternoon and evening. I did manage to clean my fountain pens on Wednesday night, so perhaps I'll work on the next part of the mark making project.
Daily practice is not easy: I feel like I'm going for a "just fake it til you make it" attitude. Draw! Even if it's not the greatest thing I could do, just try it anyway and then post it on the blog. It seems to be working? *knocks on wood*
'Til next time <3