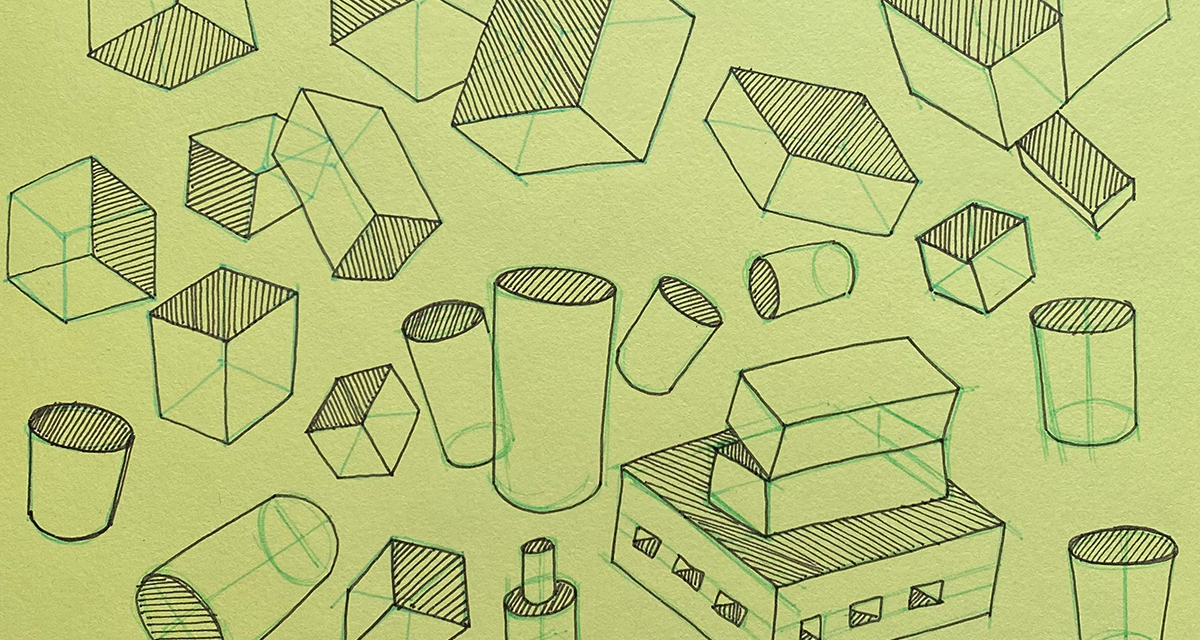 When in doubt: drawing drills
Stayed home sick today with a migraine (well…stayed logged off… in this weird remote only world). I'm glad – I'm finally starting to feel better. Ice on neck + water + rest + hot shower + Excedrin = much happier Beth. Unfortunately not much in the way of art making earlier today. BUT! Drawing drills are super simple and weirdly soothing, so here ya go: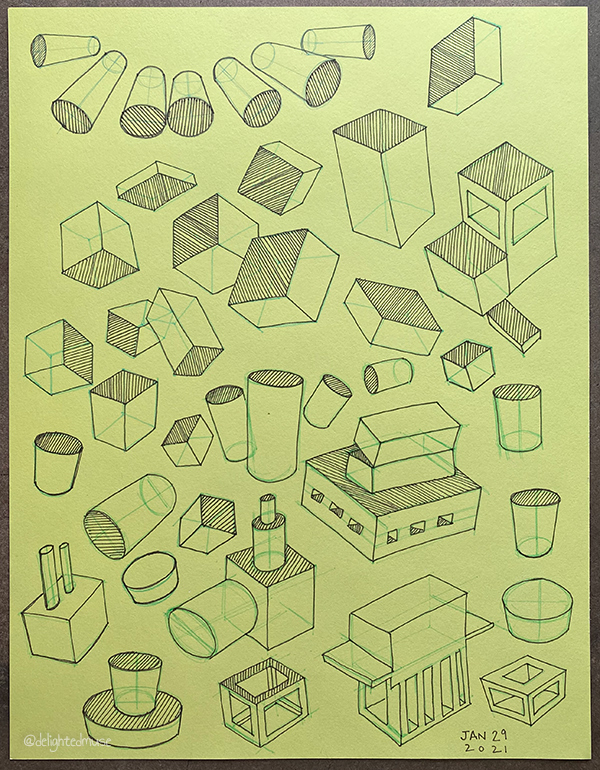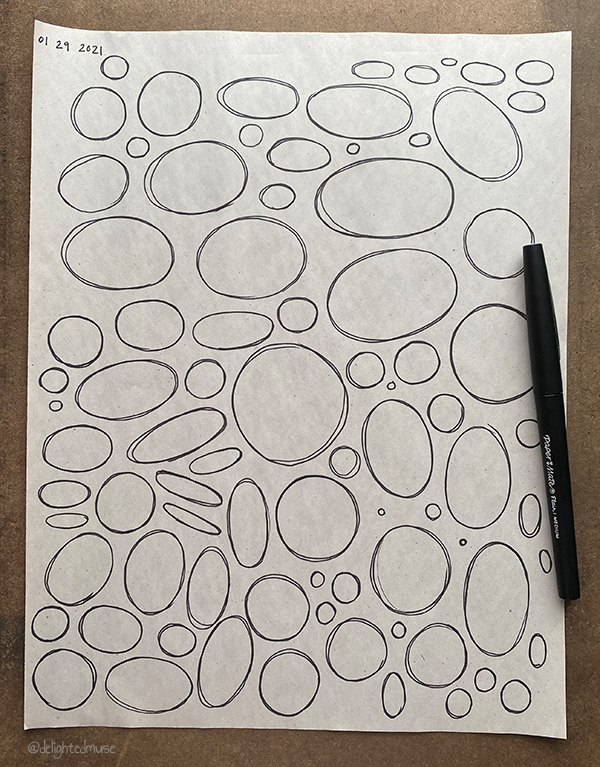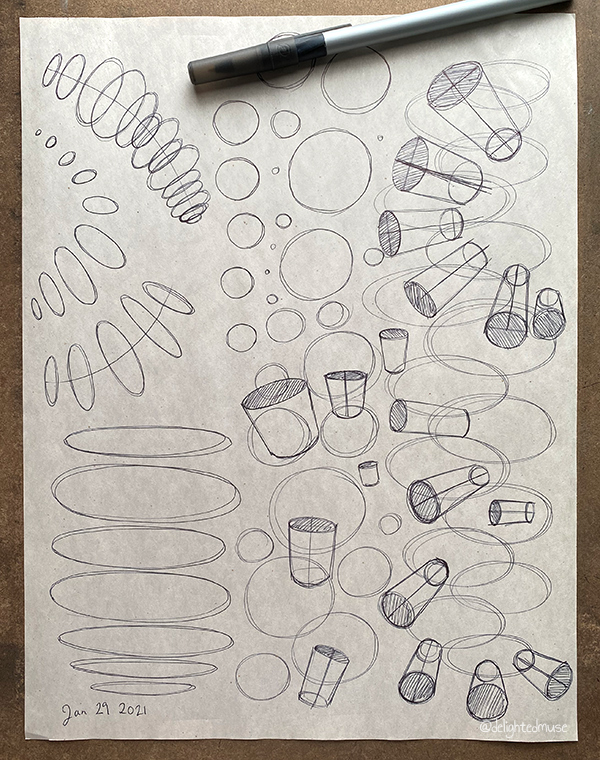 I used it think "eh, this doesn't count, why am I wasting my time on doodles." No. No past Beth. Waste your time on doodles for the love of everything! I wish I'd been doing drawing drills everyday for the past 10 years, could you imagine the gestural control of my lines?!
Anyway, no time like the present or whatever.
'Til next time! <3