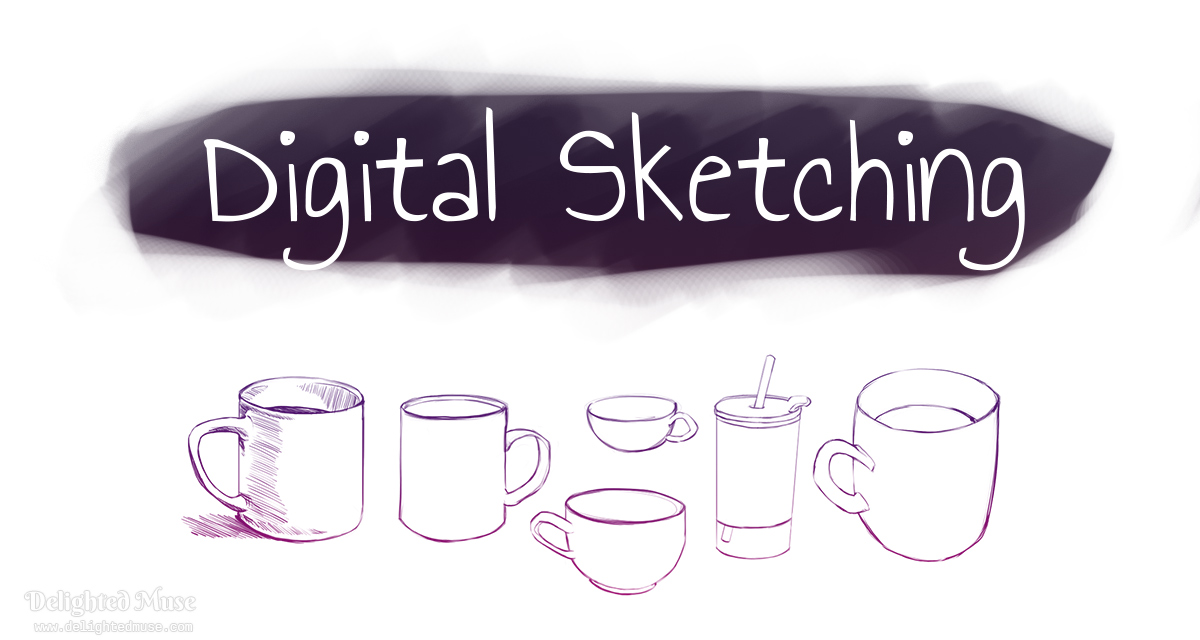 Digital Sketches and Struggle
Ugh – I tried to have the art for today's blog post finished by last night, but nothing was going right. It felt like I could not draw what was supposed to be a simple three-quarter view of a female elf character, using Photoshop. The perspective was wrong, the eyes were wrong, and I felt like the time I spent was wasted. So with nothing prepared, I sat down tonight after dinner, put aside the "it's just not working" painting from last night, and did some simple sketches instead.
I say "simple", but these were a pain!
For one – (a literal pain) I can't seem to get comfortable at my desk. My chair is a fancy, newer chair from November – a gamer/racing chair that's supposed to be ergonomic, but I have trouble sitting comfortably in it, and I can't pin point why. I like to sit on the edge of my seat, maybe because I'm short. Finally, tonight, I put yoga blocks in front of the chair to rest my feet, but I still found myself tensing up and being on my tippy toes, the Wacom tablet awkwardly perched on my knee. I tried having the tablet rest on the desk (it's a corner desk with enough surface space, so in theory it should work fine), but it felt too high. After a while my shoulders were burning in pain. (It doesn't help that I had to shovel snow at lunch and it was the kind of snow that is extra heavy, boooo).
Maybe the chair needs to be higher and I need a proper desk footstool, like I used to have at work? Gah! At 5'2″, I shouldn't need a big foot stool, but I just want to feel comfortable! It'll be a while yet before I can budget for an iPad and Apple Pencil, which would be amazing to cozy up with in the living room. But having two monitors, Photoshop, and a Wacom tablet…I should be able to make this work and not have my wrists and shoulders and feet sore. >:(
Anyway, onto the sketches! Such that I could muster tonight: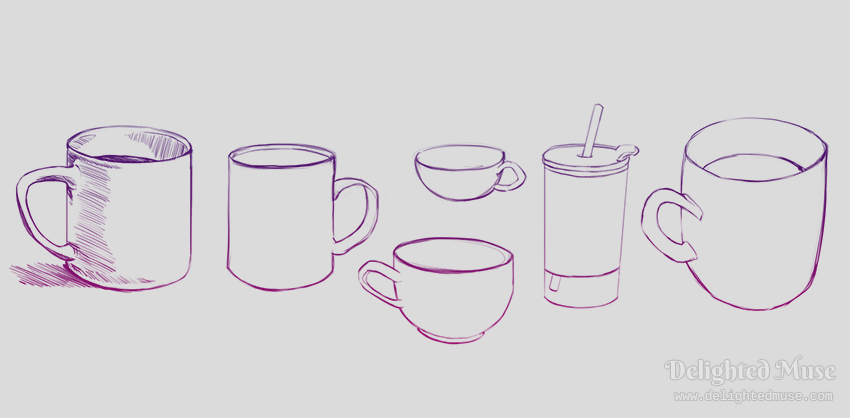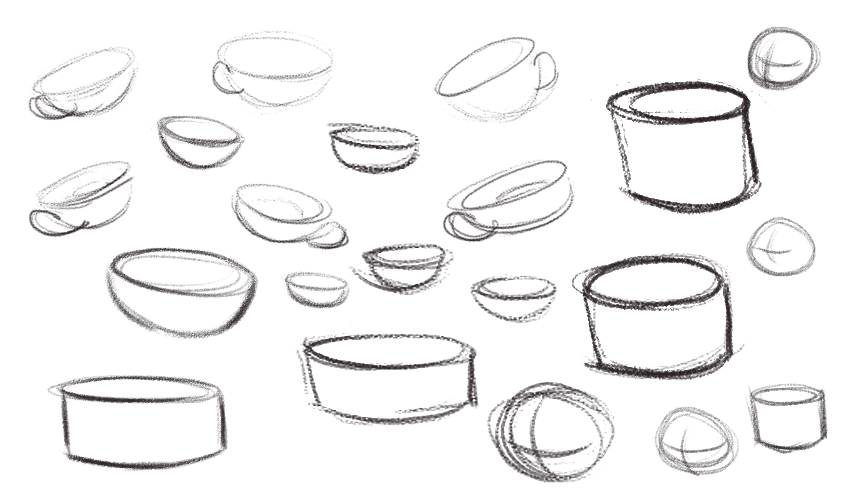 The first set was done with with the standard "hard round pressure size" Photoshop brush. Not pictured: like an hour of drawing drills in Photoshop (drawing lines and ellipses), and another face sketch that I ended up deleting. And I STILL feel so clumsy. I can control my lines better with physical pencil and paper, but digitally, it feels off! Is it just the disconnect on drawing on a tablet while looking at a separate screen? *shrug*
The second image was done as whim, as I was cropping and prepping the blog post – I used Kyle Webster's pencil and charcoal brushes to very quickly sketch a few more cups and cylinders. The top drawing took me about an hour, the bottom one less than 10 minutes. And I feel like I nailed the ellipses better in the second one *primal screaming into the void*.
I guess the take away is: stay loose, move fast for sketches, don't sweat the small stuff, if your chair isn't comfy then adjust your chair. MEH.
But I still ✔️ made time for drawing, ✔️practiced digitally, and ✔️ posted to my blog. So I'm going to give myself a pat on the back.
'Til next time. <3