Finished painting: Otherworldly Winds
Finished, yay! This painting started as an intuitive painting, so the color palette is a bit strange to say the least. I tried to wrestle it into something cohesive, but it seemed to slide out of my grasp and become a bright, tangled mess. Still, I'm very happy with how this turned out. Happy enough that I might order some 6×8″ prints of it for fun.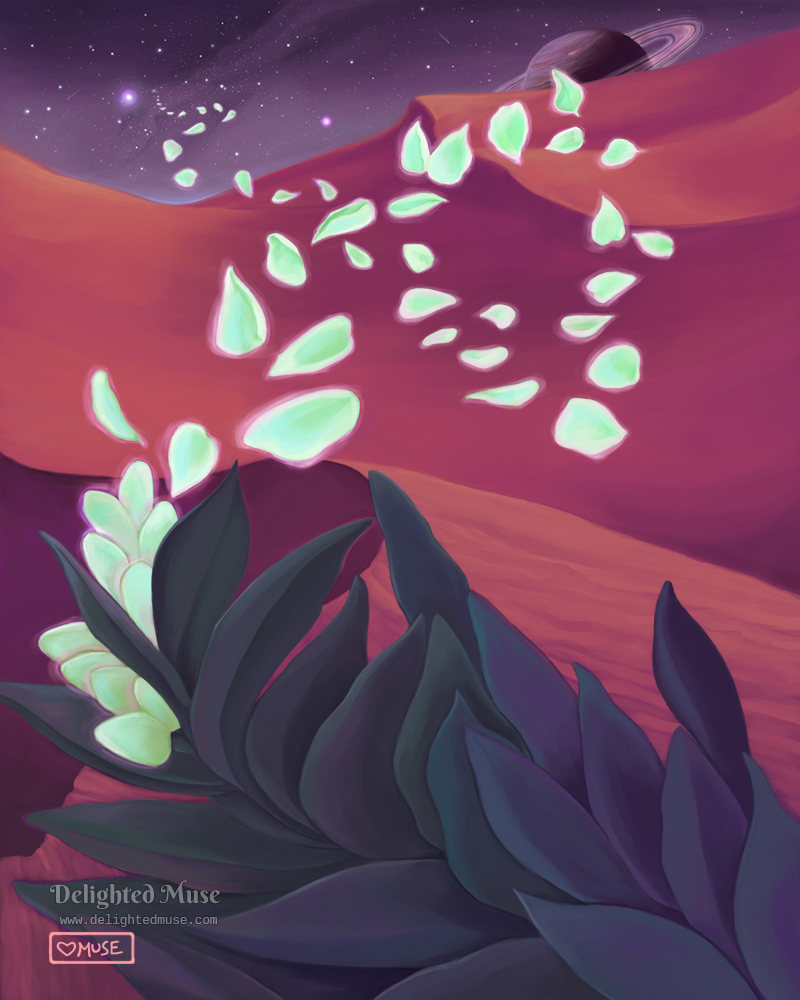 I'm starting to associate specific digital paintings of mine with whatever I've got in the background while I'm working on them. This one was Marvel's Runaways, part of Star Wars: The Force Awakens, and for tonight finally getting back into listening to The Magnus Archives.
The final season started airing in April of last year, but with the pandemic, I just didn't have the heart to fully enjoy a horror podcast with some pretty chilling themes of isolation and apocalyptic fear. But it's such a brilliant podcast! I missed listening to it while drawing. So, I started again tonight – relistening on the episode where I last left off, and then listening to Dwelling. The final (!!!) episode airs tomorrow morning (4pm GMT), but I won't be able to catch up in time. Fortunately I love spoiling things for myself, so I might give the finale a listen anyway. I know that ruins any twists, but even when I know spoilers, I still find any twists super satisfying! It's weird and hard to explain.
On Magnus Archives related stuff, I never actually posted in my blog that way back in 2018 that I won one of the Rusty Fears competitions with a short story I wrote! It was so cool to hear it recorded!
I still want to spend more time sharpening my writing skills, but if I had to choose between visual art and writing…art just holds my heart tighter. I wish I had much more time to pursue so many paths. I guess I'll see what the future holds. Paint, code, words, dance… Anyway, here's "Lucid" from that competition:
'Til next time.